SSPC Webinar Series
A look into Cultural Psychiatry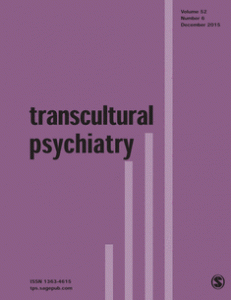 In collaboration with the journal, Transcultural Psychiatry, the SSPC Webinar Series features the latest hot topics in Cultural Psychiatry. Join in our webinar, enjoy our keynote presentations, participate in live interactive discussions and exchange with colleagues around the world.
The SSPC Webinar launched in 2015 was a huge success, with three well-attended and engaging webinars on hot cultural psychiatry topics including global mental health, cultural competence, and mindfulness.
Our first 2016 SSPC Webinar was held on March 7 (1–2:30 p.m. EST). The timely topic was providing mental health care for Syrian refugees and featured expert speakers, Ghayda Hassan, Hussam Jefee-Bahloul, and Peter Ventevogel, all of whom are also contributing authors of the UNHCR review.
By the end of the webinar, participants were able to:
Describe the challenges facing Syrian refugees, including considerations of the relevant sociocultural context and their cultural understanding of mental health and illness.
Outline key clinical implications in providing mental health and psychiatric care for Syrian refugees.
Discuss system level issues and the global mental health response from an international perspective.