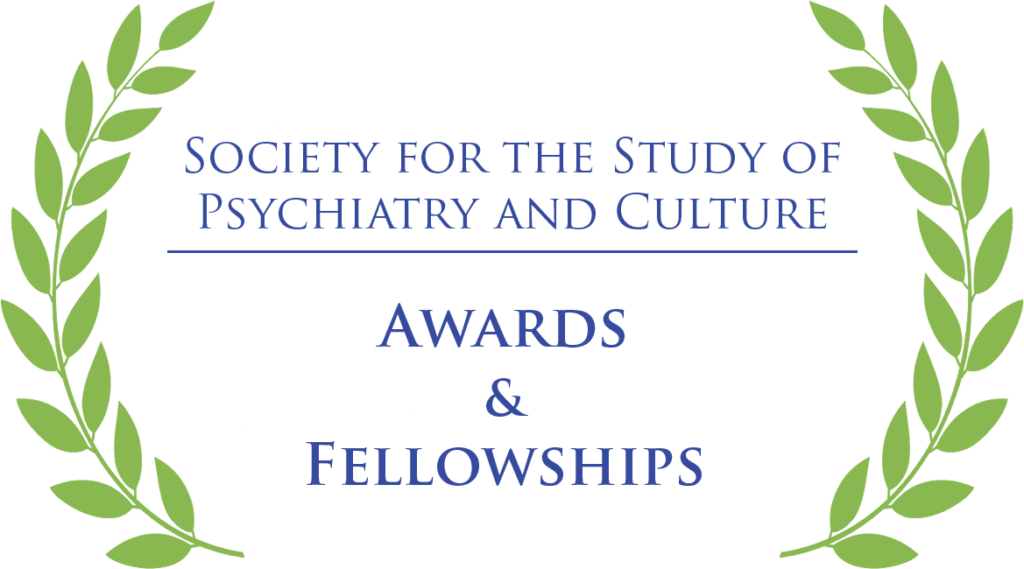 SSPC gives two awards to individuals who have made outstanding contributions to the field of cultural psychiatry and an award for distinguished service to the organization. A committee comprised of the President of the Society, a member chosen by the Board, and the most recent recipients will accept nominations annually for these awards. Additionally, SSPC awards two fellowships to current trainees in medicine and social science fields. A committee of SSPC members and past fellows review manuscripts to select fellowship winners.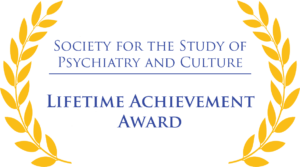 The Lifetime Achievement Award is given to a person who has made "outstanding and enduring contributions to the field of cultural psychiatry."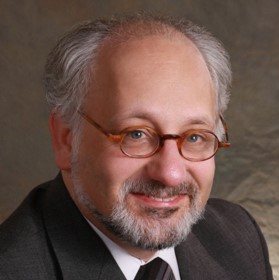 Robert Kohn, MD
Professor of Psychiatry and Human Behavior
Brown University School of Medicine
Dr. Kohn has been conducting research in cultural psychiatry since he was a medical student. His first study was examining the mental health of Jewish refugees from the Soviet Union immigrating to Israel and USA. This remains a rare study examining a population immigrating to two countries, and this study led to his first presentation at SSPC. His research has truly been international, having conducted original research studies in 17 countries. He has conducted prevalence studies of mental illness in Belize, Chile, Guatemala and Israel. He has examined mental health service utilization globally and is known for having defined the concept of treatment gap with WHO in his seminal 2004 paper. Dr. Kohn has also studied ethics and stigma of psychiatric treatment in Dominica, Ethiopia, Israel, South Africa, Spain and Sweden. He has studied trauma in different cultural settings, including the after-effects of the Guatemalan civil war, Hurricane Mitch in Honduras, earthquakes in Chile, terrorism in Israel, and the Holocaust. His studies also have included a focus on the mental health of indigenous peoples in the Americas. Among the numerous book chapters Dr. Kohn has written, he has authored the chapter on Cultural Psychiatry for the last three editions of Kaplan and Sadock. Dr. Kohn has written two textbooks relevant to cultural psychiatry, one focusing on mental health in Brazil and another on mental health in Latin America. The former is in Portuguese and the later in Spanish, as the goal was to inform local mental health workers and researchers.
Dr. Kohn has been an active member of SSPC, having hosted the Annual Meeting on three occasions, and he was a Board member from 2004 to 2015. Dr. Kohn has been the Treasurer for the World Psychiatric Association Transcultural Psychiatry Section since 2015. He also has been a Consultant to the Pan American Health Organization – WHO since 1996 and has been the Director of the Brown University World Health Organization Collaborating Center for Research on Psychiatric Epidemiology and Mental Health since 2015.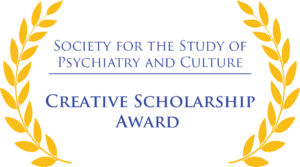 The Creative Scholarship Award is presented to a person who has made a "significant creative contribution to the field of cultural psychiatry."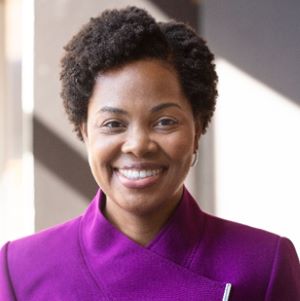 Ruth S. Shim, MD, MPH
Luke & Grace Kim Professor in Cultural Psychiatry
Associate Dean, Diverse and Inclusive Education
University of California, Davis, School of Medicine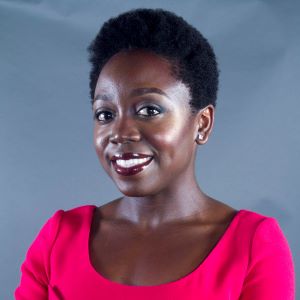 Sarah Y. Vinson, MD
Associate Professor of Clinical Psychiatry and Pediatrics
Morehouse School of Medicine
Drs. Shim and Vinson are co-editors of Social (In)Justice and Mental Health, published by American Psychiatric Press. This ground-breaking book addresses the ways in which society's failure to deliver on social justice–equal access to liberties, rights, and opportunities, as well as care for the least advantaged members of society–harms people with mental illness. The authors argue that in the United States a perfect storm of unfair and unjust policies and practices has led to a small number of people having tremendous advantages, freedoms, and opportunities, while a growing number are denied those liberties and rights. Mental health clinicians bear a special responsibility to be aware of these structural inequities, to question their own biases, to intervene on behalf of patients and their families, and to advocate for mental health equity. To that end, the book provides a framework for thinking about why these inequities exist and persist and provides clinicians with a road map to address these inequalities as they relate to racism, the criminal justice system, and other systems and diagnoses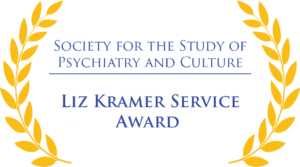 The Liz Kramer Award for Distinguished Service to SSPC is presented for "exceptional contributions to the growth and mission of SSPC."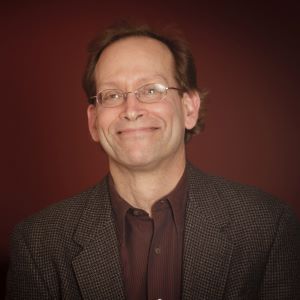 Jim Boehnlein, MD
Professor of Psychiatry
Oregon Health and Science University
Associate Director for Education
VA Northwest Mental Illness Research, Education, and Clinical Center (MIRECC)
Dr. Boehnlein has provided outstanding service to SSPC in many ways over several decades. From 1994 to 2012 he served as SSPC President and Chair of the Board of Directors, and co-chair of the Program and Arrangements Committee for the annual meetings. After stepping down from the President role, he has continued to contribute in many other ways, including service at various times on the Executive, Finance, Program, Education, and Membership committees. He currently is the Chair of the Elections and Award committee, and the Senior Advisory Group (SAGE). Over the years he has been Chair and/or presenter at 23 sessions at SSPC Annual Meetings.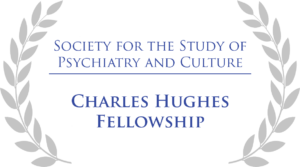 The Charles Hughes Fellowship is presented to a graduate student who has an interest in and commitment to cultural psychiatry and mental health.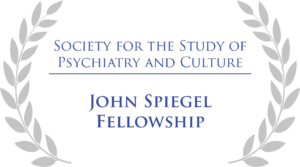 The John Spiegel Fellowship is presented to a medical student, psychiatry resident, or fellow in subspecialty training in psychiatry who is dedicated to improving clinical care through culturally informed practice.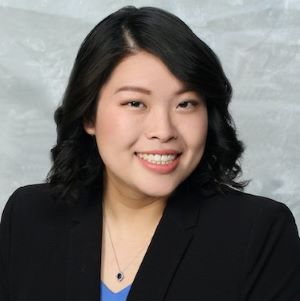 Nealie Ngo for Healing the Whole Family: An Educational Graphic Novel about Intergenerational Trauma in an Asian-American Family
Nealie Ngo graduated from Yale in 2018 with a B.A. in the History of Science, Medicine, and Public Health. She is a fourth-year medical student at the University of Toledo College of Medicine & Life Sciences and is currently taking a gap year to complete a Masters of Public Health at Columbia Mailman School of Public Health. She plans to specialize in Psychiatry and is interested in cultural psychiatry, child/adolescent psychiatry, and college mental health. Nealie's interest in culture and mental health began while completing her senior thesis at Yale. She created The Body Image, a graphic novel about the global history of the ideal female body and its significance for contemporary body image narratives and those struggling with eating disorders. This project sparked her interest in merging medicine, public health, and art, and she has continued her efforts, presenting her graphic novel domestically and internationally in the UK and Japan. Nealie currently works as a Graphic Artist and Research Consultant at Yale Compassionate Home, Action Together (CHATogether), a research group focused on AAPI mental health. She has created culturally-sensitive comics in English and Chinese about depression, "mentalization" (imagining yourself in someone else's shoes), and choosing non-traditional college majors in AAPI families. Her most recent work, a collaboration with Grace Chiang, author of New York Times' Healing the Whole Family, is a graphic novel depicting intergenerational trauma in an AAPI family. Nealie's other works include comics about climate change and health, religious spirituality and mental health, and AAPI COVID-19 stories.
The Lifetime Achievement Award
2021 – Roberto Lewis-Fernandez
2020 – Francis Lu
2019 – Ted Lo
2018 – Joan Koss-Chioino
2017 – Steven Wolin
2016 – Armando Favazza
2015 – James Boehnlein
2014 – Jim Jaranson
2013 – No Award given
2012 – Renato Alarcon
2011 – Spiro Manson
2010 – Laurence Kirmayer
2009 – No Award Given
2008 – Wen-Shing Tseng
2007 – Joe Yamamoto
2006 – Ed Foulks
2005 – Ray Prince
2004 – Bob Kraus
2003 – Joe Westermeyer
2002 – Ron Wintrob
The Creative Scholarship Award
2021 – H. Steven Moffic
2020 – Sam Okpaku
2019 – Claire Pain
2018 – No Award Given
2017 – Robert Lemelson
2016 – Brandon Kohrt
2015 – Russell Lim
2014 – Roberto Lewis-Fernandez
2013 – No Award Given
2012 – Kamaldeep Bhui and Dinesh Bhugra
2011 – James Griffith
2010 – Richard Mollica for his book "Healing Invisible Wounds – Paths to Hope and Recovery in a Violent World"
2009 – No Award Given
2008 – Francis Lu for the DVD "The Culture of Emotions"
2007 – Joe Yamamoto
2006 – Laurence Kirmayer for his body of scholarly work at McGill University
2005 – No Award Given
2004 – Armando Favazza for his book "PsychoBible"
2003 – Dave Kinzie for his body of scholarly work from the Intercultural Psychiatric Program at Oregon Health and Science University
2002 – Wen-Shing Tseng for his book "The Handbook of Cultural Psychiatry"
The Liz Kramer Service Award
2021 – Bonnie Kaiser
2020 – Connie Cummings
The Charles Hughes Fellowship
2021 – No Award Given
2020 – Siyabulela Mkabile for "Traditional healers' explanatory models of intellectual disability in Cape Town"
2019 – Katherine Pizarro for "Exploring the social-ecology of parental monitoring in Peru"
2018 – Ali Giusto for "Observational measurement of family functioning for a low-resource setting – Adaptation and feasibility in a Kenyan sample"
2017 – Elsa Friis for "Family-Based Adolescent Maltreatment in Kenya – Development of a Culturally Grounded Model"
2016 – Hunter Keys for "Cholera, stigma, and the policy tangle in the Dominican Republic – an ethnography and policy analysis of Haitian migrant experiences"
2015 – Alyssa Ramírez-Stege for "Culture in Context – evaluating the utility of the Cultural Formulation Interview (CFI) in Mexican Mental Health Patients"
The John Spiegel Fellowship
2021 – Alec Terrana for '"Foundations of Somali resiliency: Insights from a non-Western perspective"
2020 – Jonathan Gomez for '"They are coming to hurt me,' Cries for Structurally Competent Psychiatric Care from Central American Migrants in the United States"
2020 – Andrea Mendiola for "Cultural Formulation in a Case of Spiritual Possession – Religion, Dissociation, and Culture"
2018 – Monika Karazja for "Are the arguments against global mental health and its perceived cultural insensitivity true?"
2017 – Eden Almasude for "Postpartum Depression and Psychosis in Refugee Women – A Transcultural Approach"
2016 – Saikiko Yamaguchi for "Rethinking the concept of "kokoro no kea" (care for mind) for victims of disaster in Japan"
2015 – Minoo Ramanathan