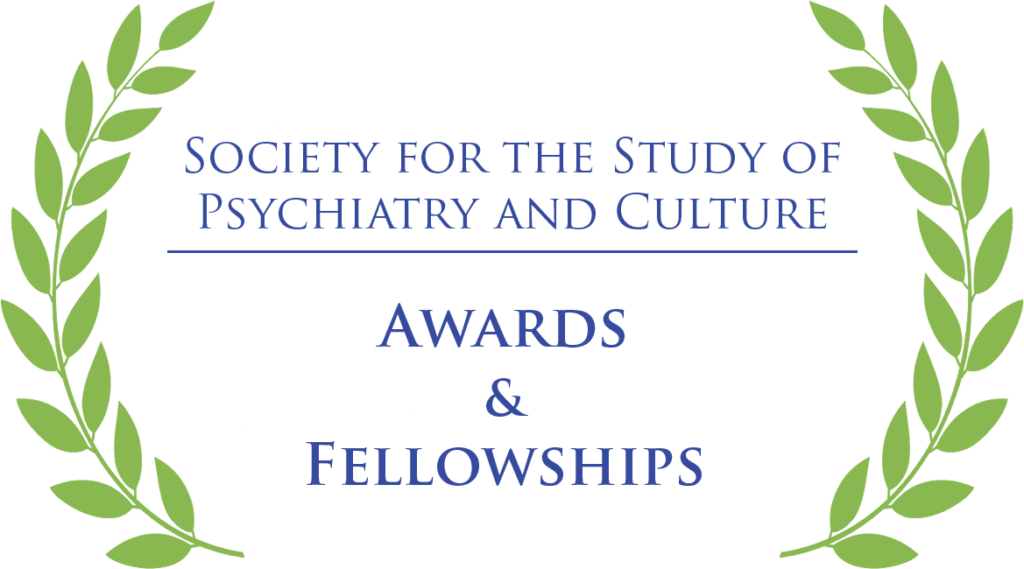 SSPC gives two awards to individuals who have made outstanding contributions to the field of cultural psychiatry and an award for distinguished service to the organization. A committee comprised of the President of the Society, a member chosen by the Board, and the most recent recipients will accept nominations annually for these awards. Additionally, SSPC awards two fellowships to current trainees in medicine and social science fields. A committee of SSPC members and past fellows review manuscripts to select fellowship winners.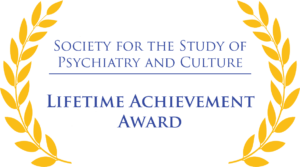 The Lifetime Achievement Award is given to a person who has made "outstanding and enduring contributions to the field of cultural psychiatry."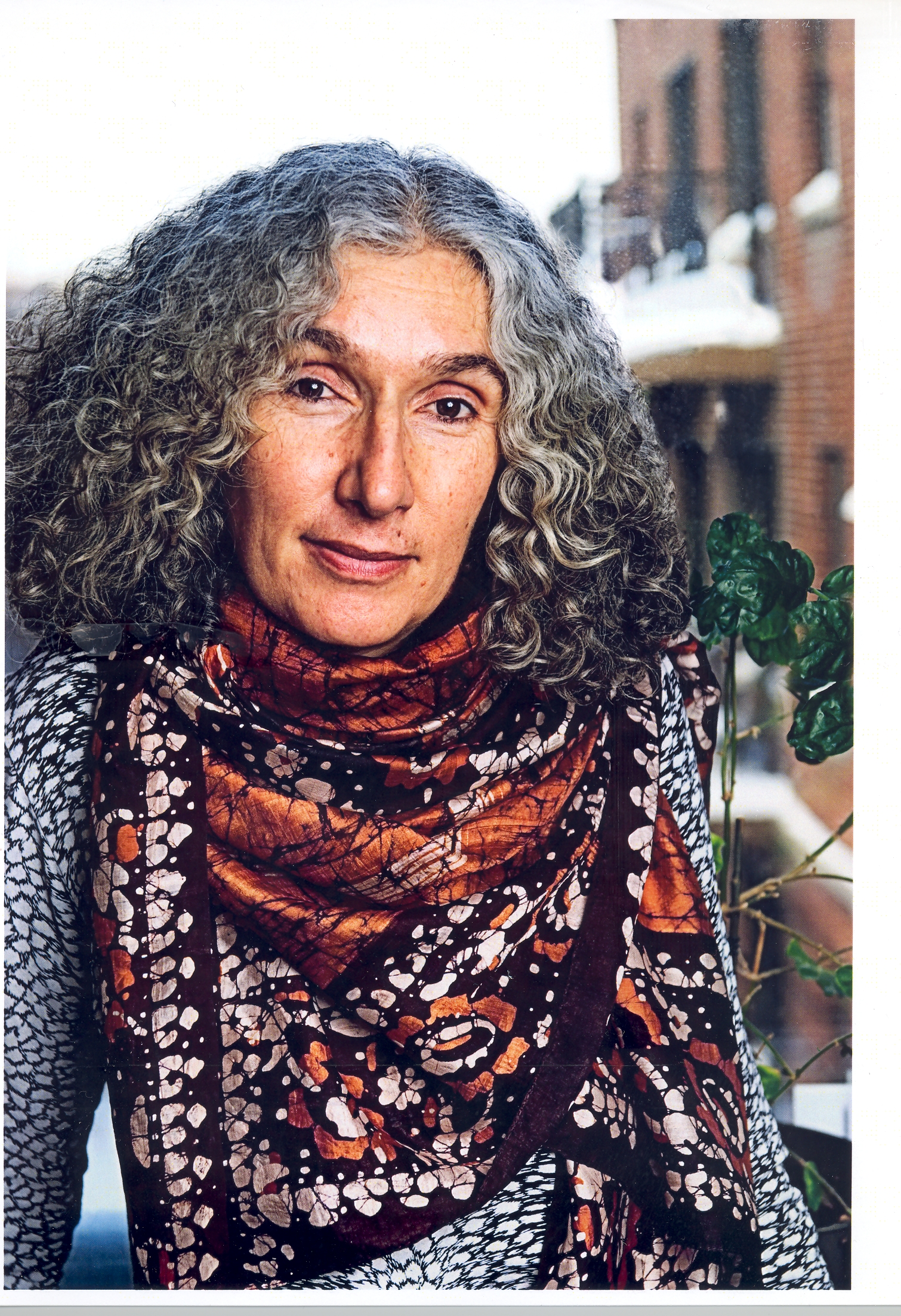 Cecile Rousseau, MD
Professor of Psychiatry
McGill University
Dr. Rousseau is an international leader in the study of culture and psychiatry. She has written over 265 peer-reviewed publications, over 50 books and chapters, and numerous expert reports. Dr. Rousseau is sought after by academics, organizations and governments for her expertise with refugees, culture, and migration. Her academic work in child psychiatry is a model for integrating medicine, psychiatry, and the social sciences for a better understanding of human development and our relationship to each other and the world around us. Her focus on children has contributed to the positive development of countless families from diverse backgrounds. Additionally, she has mentored countless students and colleagues across the career spectrum, and many have gone on to influential careers as researchers, clinicians and teachers. Those who have been mentored by her and have worked with her have been enriched by her humanity and wisdom.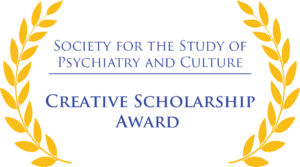 The Creative Scholarship Award is presented to a person who has made a "significant creative contribution to the field of cultural psychiatry."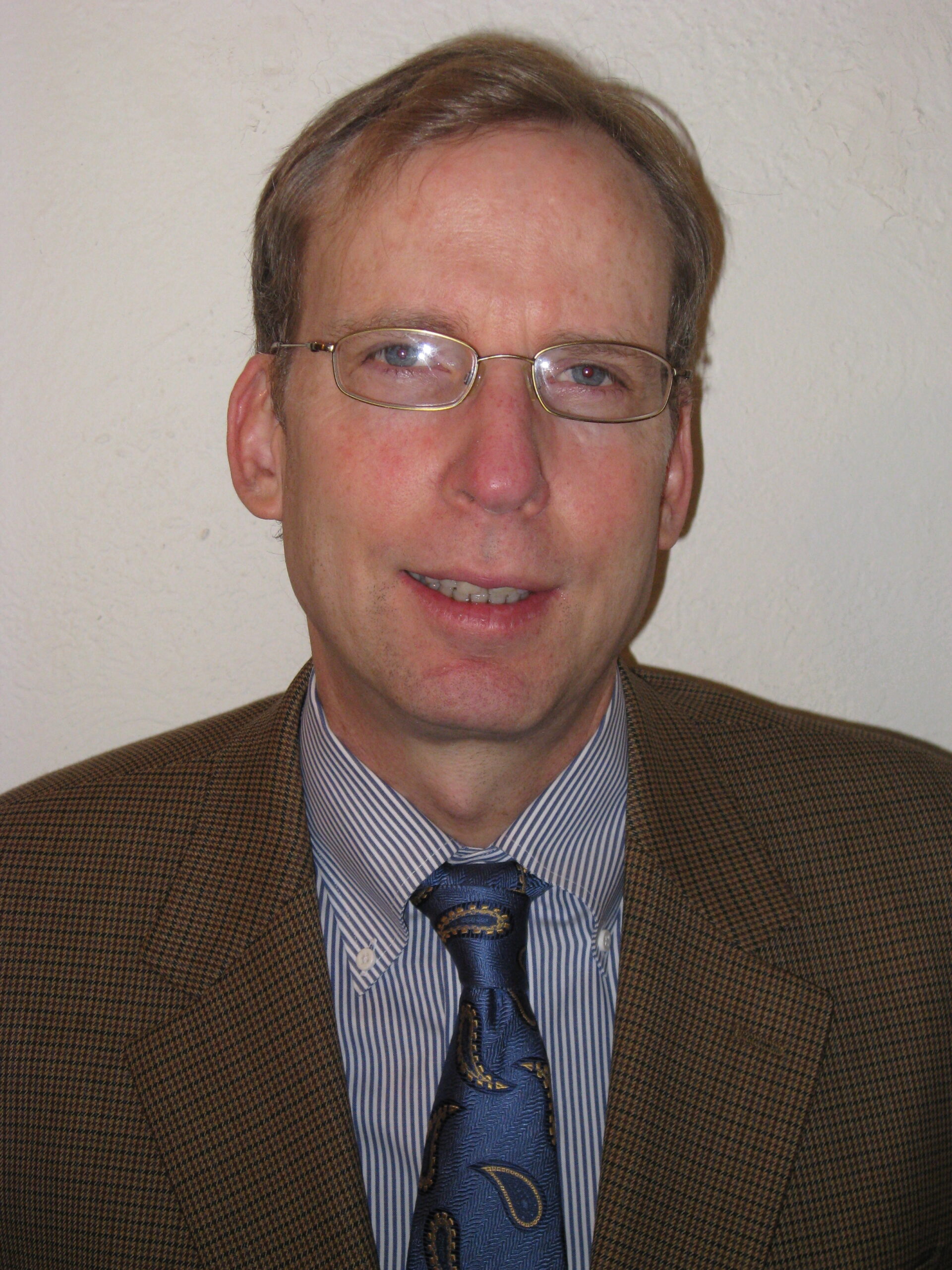 Devon Hinton, MD
Associate Professor of Psychiatry, Department of Global Health and Social Medicine
Harvard Medical School
Dr. Hinton is being recognized for his recent book Multiplex CBT for Traumatized Multicultural Populations: Treating PTSD and Related Disorders, which shows significant creativity and innovation, a hallmark of his academic career that has expertly integrated psychiatry and the social sciences. Its scope and quality are described with two reviews by Cambridge University Press: 
"Dr. Devon Hinton's new book Multiplex CBT for Traumatized Multicultural Populations: Treating PTSD and Related Disorders is an innovative, timely and invaluable contribution to the clinical literature. In this book, mental health problems are thoroughly understood by not only bridging mind and body issues but by also embedding patients into their social and cultural contexts. The interventions described benefit from patients' cultural backgrounds which makes clinical interventions more applicable to ethnic minorities and refugee communities. The broadness and depth of Dr Hinton's multiplex conceptual model is only matched by the richness and clarity of its therapeutic tools."
"The material also covers clear explanations about the role in PTSD of emotion regulation, negative affect, traumatic associations and triggers, and catastrophic cognitions. Specific examples based on the author's first-hand experience with various cultural groups provide useful suggestions for every CBT step. A helpful balance between psychological and somatic approaches is maintained throughout, grounding usual CBT techniques in step-by-step instructions for mindfulness, visualization, and relaxation exercises."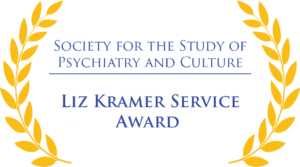 The Liz Kramer Award for Distinguished Service to SSPC is presented for "exceptional contributions to the growth and mission of SSPC."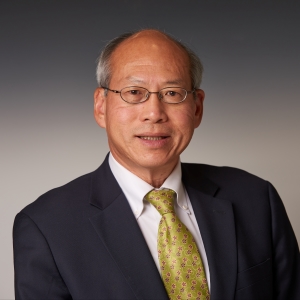 Francis Lu, MD
Luke & Grace Kim Professor of Cultural Psychiatry, Emeritus
University of California, Davis
For over 30 years, 1993-2023, Francis Lu has been an exemplary contributor to the mission and growth of SSPC. Most prominently, he has been a core part of its continuity of leadership, serving on the Steering Committee and Board of Directors in various roles over that entire time period, including Secretary, 2011-2018. He has chaired or co-chaired three annual meetings, 1994, 2008, 2009. Mirroring his national leadership in highlighting the visibility and importance of culture in psychiatric education and training, Dr. Lu has been a central figure driving SSPC's education mission.  He has expertly served as a mentor to a generation of psychiatrists who have followed his lead in making major contributions in promoting the importance of culture in psychiatric education, research and clinical care. He also has been an incredible source of knowledge for a range of mental health professionals across the career continuum within SSPC and nationally. He has been recognized for his advocacy for, and contributions to, cultural psychiatry by numerous distinguished service and leadership awards from national and international professional organizations. With this award he is the first person to receive all three of the SSPC awards for excellence, which have previously included the 2008 Creative Scholarship award and the 2020 Lifetime Achievement award.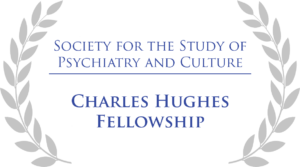 The Charles Hughes Fellowship is presented to a graduate student who has an interest in and commitment to cultural psychiatry and mental health.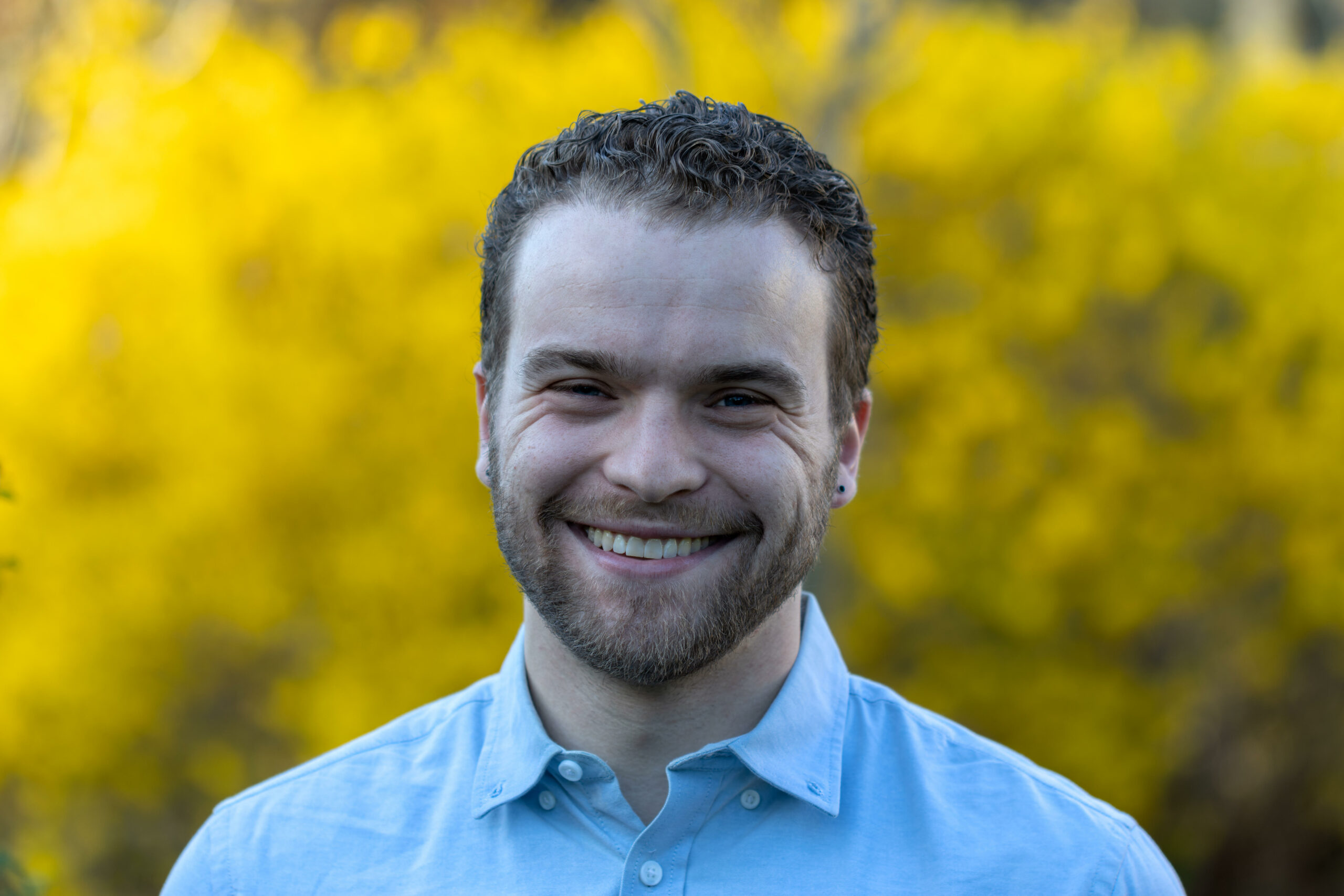 Isaac Ahuvia, MA
Stony Brook University
Isaac Ahuvia (he/him) is a Ph.D. student in the clinical psychology program at Stony Brook University. He holds an M.A. in psychology from Stony Brook University and a B.A. in sociology from the University of Michigan. Isaac's research is driven by an interest in the cultural aspects of mental health and illness. Through his work, he hopes to critically analyze cultural beliefs about mental health and illness and demonstrate how these beliefs relate to clinical outcomes. He has conducted research on American adolescents' beliefs about depression, diagnosis and self-identification in autistic individuals, and the potential of brief interventions targeting beliefs to alleviate mental health problems. In the future, he hopes to investigate further issues related to mental illness identity and self-management. He is the creator and instructor of a special topics course on the social construction of mental illness at Stony Brook University.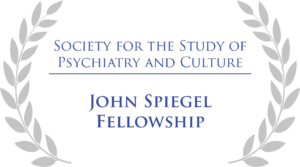 The John Spiegel Fellowship is presented to a medical student, psychiatry resident, or fellow in subspecialty training in psychiatry who is dedicated to improving clinical care through culturally informed practice.
The Lifetime Achievement Award
2022 – Robert Kohn
2021 – Roberto Lewis-Fernandez
2020 – Francis Lu
2019 – Ted Lo
2018 – Joan Koss-Chioino
2017 – Steven Wolin
2016 – Armando Favazza
2015 – James Boehnlein
2014 – Jim Jaranson
2013 – No Award given
2012 – Renato Alarcon
2011 – Spiro Manson
2010 – Laurence Kirmayer
2009 – No Award Given
2008 – Wen-Shing Tseng
2007 – Joe Yamamoto
2006 – Ed Foulks
2005 – Ray Prince
2004 – Bob Kraus
2003 – Joe Westermeyer
2002 – Ron Wintrob
The Creative Scholarship Award
2022 – Sarah Vinson and Ruth Shim
2021 – H. Steven Moffic
2020 – Sam Okpaku
2019 – Claire Pain
2018 – No Award Given
2017 – Robert Lemelson
2016 – Brandon Kohrt
2015 – Russell Lim
2014 – Roberto Lewis-Fernandez
2013 – No Award Given
2012 – Kamaldeep Bhui and Dinesh Bhugra
2011 – James Griffith
2010 – Richard Mollica for his book "Healing Invisible Wounds – Paths to Hope and Recovery in a Violent World"
2009 – No Award Given
2008 – Francis Lu for the DVD "The Culture of Emotions"
2007 – Joe Yamamoto
2006 – Laurence Kirmayer for his body of scholarly work at McGill University
2005 – No Award Given
2004 – Armando Favazza for his book "PsychoBible"
2003 – Dave Kinzie for his body of scholarly work from the Intercultural Psychiatric Program at Oregon Health and Science University
2002 – Wen-Shing Tseng for his book "The Handbook of Cultural Psychiatry"
The Liz Kramer Service Award
2022 – Jim Boehnlein
2021 – Bonnie Kaiser
2020 – Connie Cummings
2019 – Liz Kramer
The Charles Hughes Fellowship
2021 – No Award Given
2020 – Siyabulela Mkabile for "Traditional healers' explanatory models of intellectual disability in Cape Town"
2019 – Katherine Pizarro for "Exploring the social-ecology of parental monitoring in Peru"
2018 – Ali Giusto for "Observational measurement of family functioning for a low-resource setting – Adaptation and feasibility in a Kenyan sample"
2017 – Elsa Friis for "Family-Based Adolescent Maltreatment in Kenya – Development of a Culturally Grounded Model"
2016 – Hunter Keys for "Cholera, stigma, and the policy tangle in the Dominican Republic – an ethnography and policy analysis of Haitian migrant experiences"
2015 – Alyssa Ramírez-Stege for "Culture in Context – evaluating the utility of the Cultural Formulation Interview (CFI) in Mexican Mental Health Patients"
The John Spiegel Fellowship
2022 – Nealie Ngo for '"Healing the Whole Family: An Educational Graphic Novel about Intergenerational Trauma in an Asian-American Family"
2021 – Alec Terrana for '"Foundations of Somali resiliency: Insights from a non-Western perspective"
2020 – Jonathan Gomez for '"They are coming to hurt me,' Cries for Structurally Competent Psychiatric Care from Central American Migrants in the United States"
2020 – Andrea Mendiola for "Cultural Formulation in a Case of Spiritual Possession – Religion, Dissociation, and Culture"
2018 – Monika Karazja for "Are the arguments against global mental health and its perceived cultural insensitivity true?"
2017 – Eden Almasude for "Postpartum Depression and Psychosis in Refugee Women – A Transcultural Approach"
2016 – Saikiko Yamaguchi for "Rethinking the concept of "kokoro no kea" (care for mind) for victims of disaster in Japan"
2015 – Minoo Ramanathan