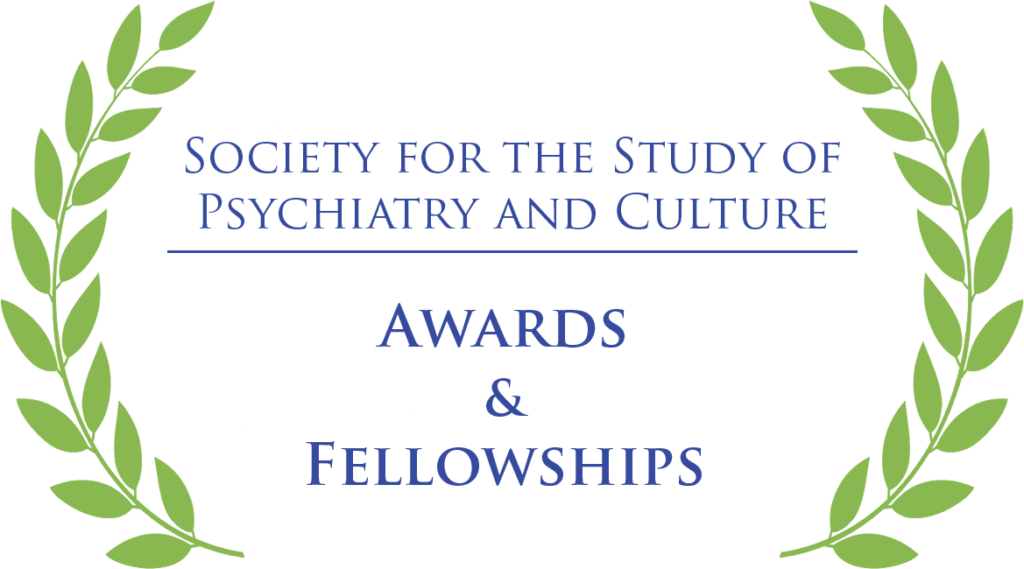 SSPC gives two awards to individuals who have made outstanding contributions to the field of cultural psychiatry and an award for distinguished service to the organization. A committee comprised of the President of the Society, a member chosen by the Board, and the most recent recipients will accept nominations annually for these awards. Additionally, SSPC awards two fellowships to current trainees in medicine and social science fields. A committee of SSPC members and past fellows review manuscripts to select fellowship winners.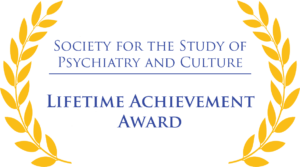 The Lifetime Achievement Award is given to a person who has made "outstanding and enduring contributions to the field of cultural psychiatry."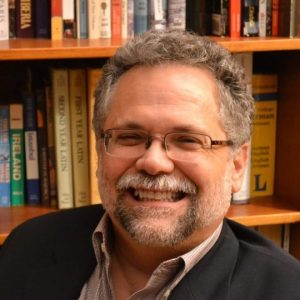 Roberto Lewis-Fernandez, MD
Roberto Lewis-Fernandez, MD, is Professor of Clinical Psychiatry, Columbia College of Physicians & Surgeons; Immediate Past President, Society for the Study of Psychiatry and Culture (2015-18); President, World Association of Cultural Psychiatry (2018-21); and past President, American Society of Hispanic Psychiatry (2013-14). At Columbia University since 2002, he has been Director, Hispanic Treatment Program, New York State Psychiatric Institute (NYSPI), and since 2007, he has been Director, New York State Center of Excellence for Cultural Competence, NYSPI, one of only two centers in New York State. He has chaired both the Group for the Advancement of Psychiatry, Cultural Psychiatry Committee since 2005, and the APA/SAMHSA Minority Fellowship Selection Committee of the American Psychiatric Association (APA) since 2015. From 2008 to 2013, he was a member of the DSM-5 Study Group on Gender and Culture, APA, and from 2010 to 2013 he was Chair, Cross-Cultural Issues Subgroup of the DSM-5 Study Group on Gender and Cross-Cultural Issues. He has 142 peer-reviewed publications; for 81, he was either first or senior author. He has 50 book chapters; for 30, he was either first or senior author. He was the first editor of one book: Lewis-Fernández R, Aggarwal NK, Hinton L, Hinton DE, Kirmayer LK (eds.): The DSM-5 Handbook on the Cultural Formulation Interview. Washington, DC: American Psychiatric Publishing, 2016. He was awarded the 2014 APA Simón Bolívar Award which "honors a prominent advocate for Hispanics and is designed to sensitize APA members to the mental health problems and goals of Hispanics."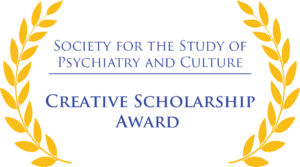 The Creative Scholarship Award is presented to a person who has made a "significant creative contribution to the field of cultural psychiatry."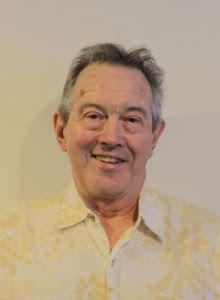 H. Steven Moffic, MD, for his monotheistic trilogy Islamophobia and Psychiatry, Anti-Semitism and Psychiatry, and Christianity and Psychiatry.
Dr. Moffic, known for his long focus on cultural psychiatry education as well as antiracism activism, was asked by an editor of Springer International in 2017 to edit a book on Islamophobia and Psychiatry: Recognition, Prevention, and Treatment. Moffic, a Jewish psychiatrist, recruited a team of co-editors, including Muslim psychiatrists Dr. Ahmed Hankir and Dr. Rania Awaad, and a Christian colleague, Dr. John Peteet. As the process of putting the book together went well and seemed like a monotheistic interfaith model of cooperation and knowledge, Dr. Moffic decided to pursue a major monotheistic trilogy, to follow this book with similar ones on Anti-Semitism and Christianity. Islamophobia and Psychiatry was published in late 2018, with sales and reviews being positive. For Anti-Semitism and Psychiatry: Recognition, Prevention, and Interventions, Dr. Moffic collaborated with Jewish psychiatrist Dr. Mary Seeman and a multi-faith group of chapter writers, including Hindu psychiatrists, as well as agnostics. The volume was published in February of 2020 and was also very well received. The last volume of the monotheistic trilogy, on Christianity and Psychiatry, is nearing submission to the publisher. Dr. Peteet is lead editor, and Dr. Harold Koenig is a co-editor.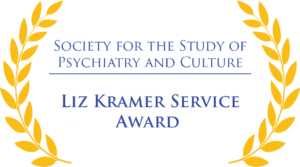 The Liz Kramer Award for Distinguished Service to SSPC is presented for "exceptional contributions to the growth and mission of SSPC."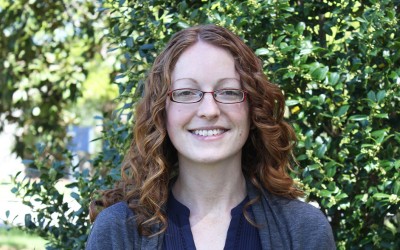 Bonnie Kaiser, PhD, MPH, is Associate Professor in the Department of Anthropology and the Global Health Program at UC San Diego. She became active in SSPC after receiving the Charles Hughes Fellowship in 2012. She began on the Program Committee in 2014, Chairing the committee since 2016. The quality of the Annual Meetings has improved dramatically under her leadership. Her contributions to SSPC also include serving as a Board Member since 2016 and serving as Secretary since 2017. Following Liz Kramer's retirement as SSPC Executive Director, Bonnie revamped the Secretary position to include many of the tasks that previously fell under the Executive Director role. Her contributions have been critical to SSPC's successful leadership transition, and she also led the organization in transitioning to virtual meetings for the past two years. Bonnie has provided SSPC dedicated and distinguished service.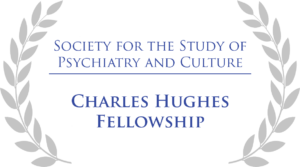 The Charles Hughes Fellowship is presented to a graduate student who has an interest in and commitment to cultural psychiatry and mental health.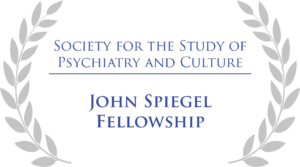 The John Spiegel Fellowship is presented to a medical student, psychiatry resident, or fellow in subspecialty training in psychiatry who is dedicated to improving clinical care through culturally informed practice.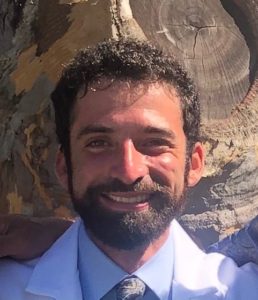 Alec Terrana for Foundations of Somali resiliency: Insights from a non-Western perspective
I am a second year medical student intending on pursuing combined family medicine-psychiatry training with a focus in community and cultural psychiatry. My background includes working with refugee communities from East Africa and the Middle East, providing both acute care in a camp and long-term care in a social work setting. I have maintained this commitment to meeting patients on their own terms through my work at UC San Diego's Free Clinic as a manager of both the Psychiatry and Integrative Specialty Clinics. These roles have allowed me to learn from members of the local Hispanic community about how they overcome suffering in their own lives. I have also been able to probe these questions within the local Somali community by facilitating focus groups in which we discussed how their culture and Muslim faith bolsters them against adversity.
My training as a massage therapist and yoga instructor also informs my approach to mental health through the added lens of somatic therapies and mindfulness exercises. Although I have maintained a long-standing interest in how these approaches may augment traditional therapies in a clinical setting, I have recently stepped into the Mindful Leadership space to advocate for the potential of mindfulness tools to be used in the service of racial justice. This has culminated in the development and delivery of curricular content on the inner work of racial justice, the role of mindfulness in advancing health equity, and mindful communication about race and racism in collaboration with local leaders in this space.
The Lifetime Achievement Award
2020 – Francis Lu
2019 – Ted Lo
2018 – Joan Koss-Chioino
2017 – Steven Wolin
2016 – Armando Favazza
2015 – James Boehnlein
2014 – Jim Jaranson
2013 – No Award given
2012 – Renato Alarcon
2011 – Spiro Manson
2010 – Laurence Kirmayer
2009 – No Award Given
2008 – Wen-Shing Tseng
2007 – Joe Yamamoto
2006 – Ed Foulks
2005 – Ray Prince
2004 – Bob Kraus
2003 – Joe Westermeyer
2002 – Ron Wintrob
The Creative Scholarship Award
2020 – Sam Okpaku
2019 – Claire Pain
2018 – No Award Given
2017 – Robert Lemelson
2016 – Brandon Kohrt
2015 – Russell Lim
2014 – Roberto Lewis-Fernandez
2013 – No award given
2012 – Kamaldeep Bhui and Dinesh Bhugra
2011 – James Griffith
2010 – Richard Mollica for his book "Healing Invisible Wounds – Paths to Hope and Recovery in a Violent World"
2009 – No award Given
2008 – Francis Lu for the DVD "The Culture of Emotions"
2007 – Joe Yamamoto
2006 – Laurence Kirmayer for his body of scholarly work at McGill University
2005 – No award given
2004 – Armando Favazza for his book "PsychoBible"
2003 – Dave Kinzie for his body of scholarly work from the Intercultural Psychiatric Program at Oregon Health and Science University
2002 – Wen-Shing Tseng for his book "The Handbook of Cultural Psychiatry"
The Liz Kramer Service Award
The Charles Hughes Fellowship
2020 – Siyabulela Mkabile for "Traditional healers' explanatory models of intellectual disability in Cape Town"
2019 – Katherine Pizarro for "Exploring the social-ecology of parental monitoring in Peru"
2018 – Ali Giusto for "Observational measurement of family functioning for a low-resource setting – Adaptation and feasibility in a Kenyan sample"
2017 – Elsa Friis for "Family-Based Adolescent Maltreatment in Kenya – Development of a Culturally Grounded Model"
2016 – Hunter Keys for "Cholera, stigma, and the policy tangle in the Dominican Republic – an ethnography and policy analysis of Haitian migrant experiences"
2015 – Alyssa Ramírez-Stege for "Culture in Context – evaluating the utility of the Cultural Formulation Interview (CFI) in Mexican Mental Health Patients"
The John Spiegel Fellowship
2020 – Jonathan Gomez for '"They are coming to hurt me,' Cries for Structurally Competent Psychiatric Care from Central American Migrants in the United States"
2020 – Andrea Mendiola for "Cultural Formulation in a Case of Spiritual Possession – Religion, Dissociation, and Culture"
2018 – Monika Karazja for "Are the arguments against global mental health and its perceived cultural insensitivity true?"
2017 – Eden Almasude for "Postpartum Depression and Psychosis in Refugee Women – A Transcultural Approach"
2016 – Saikiko Yamaguchi for "Rethinking the concept of "kokoro no kea" (care for mind) for victims of disaster in Japan"
2015 – Minoo Ramanathan