Society for the Study of Psychiatry and Culture & McGill University's Division of Social and Transcultural Psychiatry
Title: Rethinking Cultural Competence from International Perspectives
Dates: 29 April to 1 May 2010
Venue: Montreal, Canada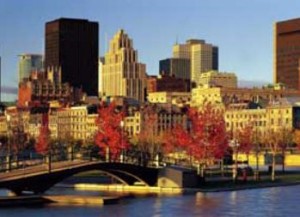 The meeting will be held at the newly remodeled Holiday Inn-Midtown, 420 Sherbrooke Street West, conveniently located across from the entrance to the McGill campus and near the Montreal Metro. As in the past, the registration fee will cover an opening reception, lunches on Thursday, Friday and Saturday, and two breaks per day on all three days. Hotel rates are $119/night, single or double occupancy, and include continental breakfast. The number of rooms is limited, so please register early.
Topics:
Unpacking the Metaphor of Cultural Competence
Responding to Cultural Diversity in Primary Health Care
Cultural Adaptation of Clinical Methods and Programs
Innovations in Education and Training
Internet-Based Resources for Multicultural Mental Health
International Perspectives on Cultural Consultation
Innovative Approaches to Cultural Competence, Safety and Responsiveness
Trauma and Global Health
New Developments/Research
Sponsors:
The conference is jointly sponsored by the Division of Social and Transcultural Psychiatry, McGill University and the Society for the Study of Psychiatry and Culture. For more details on the conference please visit our website <http://www.psychiatryandculture.org>, and check for updates throughout the fall and winter.
Abstract submission:
To be considered, please submit your abstract to SSPC2010abstracts@gmail.com no later than January 15, 2010. All other communications should be sent to SSPC2010montreal@gmail.com.
Please note that all papers will be peer reviewed. Please indicate whether you wish your paper to be considered for an oral presentation or a poster session.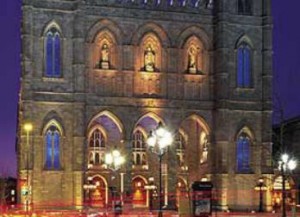 McGill Advanced Study Institute:
The conference will be preceded on April 26-28 by workshops of the McGill Advanced Study Institute in Cultural Psychiatry. For more information and registration for the ASI, see: http://www.mcgill.ca/tcpsych. The hotel will offer its discounted rate for workshop participants starting Sunday night (April 25, 2010).
Introduction to the theme:
In recent years, cultural competence has become a popular term for strategies to address cultural diversity in mental health services. Alternative constructs that have been proposed include cultural safety, humility, sensitivity, responsiveness and appropriateness. Each of these metaphors draws attention to certain dimensions of intercultural work while down playing or obscuring others. Each perspective is rooted in particular constructions of cultural identity and difference that have social origins.
Approaches to cultural competence have been dominated by work in the U.S. which configures cultural difference in specific ways that reflect its history, demography, and politics. In New Zealand, cultural safety has been promoted as a term that draws attention to issues of power and vulnerability resulting from the history of colonization. Work in other countries has favored other models and metaphors to address diversity.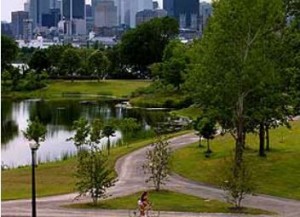 This conference will bring together an international group of clinicians, researchers and educators to critically assess notions of cultural competence in clinical care, research, and education. Sessions will be devoted to a conceptual analysis and critique of cultural competence, strategies for addressing cultural diversity in primary care, the relevance of culture in global mental health, the cultural adaptation of psychotherapy and other clinical interventions, pedagogical approaches to professional training, and ways to improve the cultural responsiveness and appropriateness of clinical services. The conference will conclude with a debate on the future of culture in mental health services.