Recent News
Stay up to date with the latest news and announcements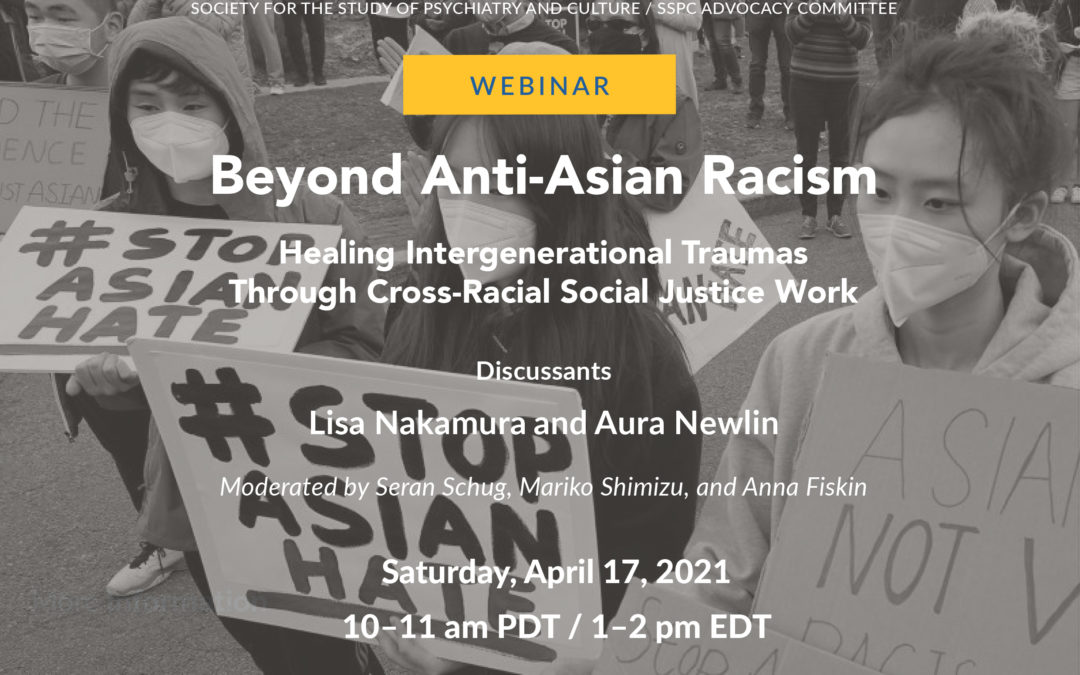 Join us for our next webinar Beyond Anti-Asian Racism: Healing Intergenerational Traumas through Cross-Racial Social...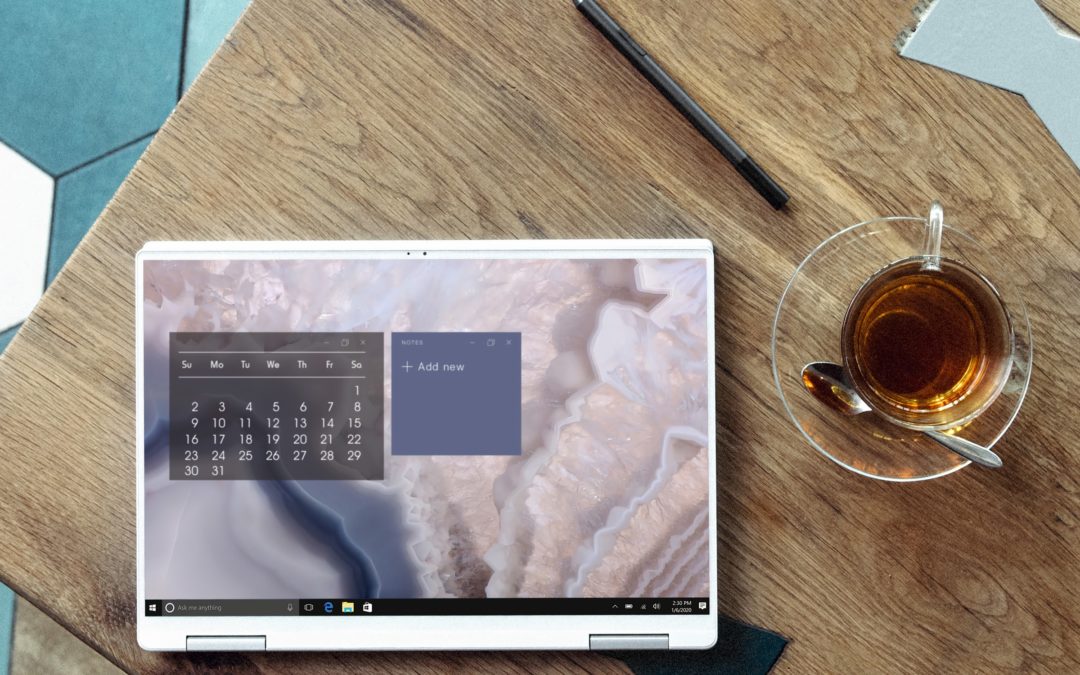 Collaborating for Justice and EquityBridging Divides and Healing WoundsApril 22-24 12-5pm ET | 9am-1pm PTAttendees will be able to receive CME/CE credit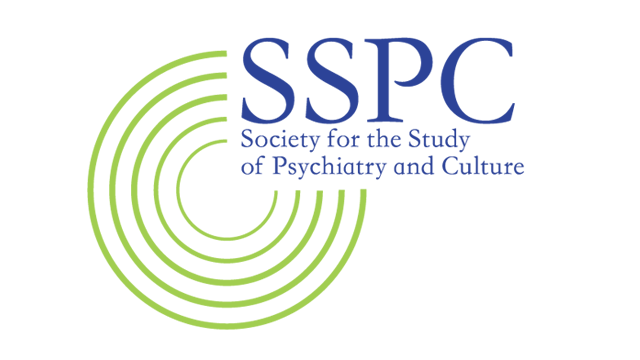 Working with Refugee FamiliesCurrently, 26 million people worldwide are classified as refugees. Millions more, fleeing home, are on a journey to an undetermined destination. Their experiences are traumatic. Activities that give order and meaning to their days are...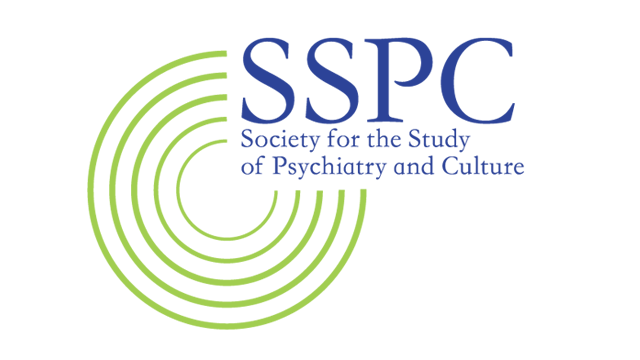 The University of Virginia Department of Psychiatry and Neurobehavioral Sciences is proud to announce the establishment of a new fellowship in Community and Telepsychiatry. The Department is uniquely positioned in Virginia to provide this fellowship program. It is...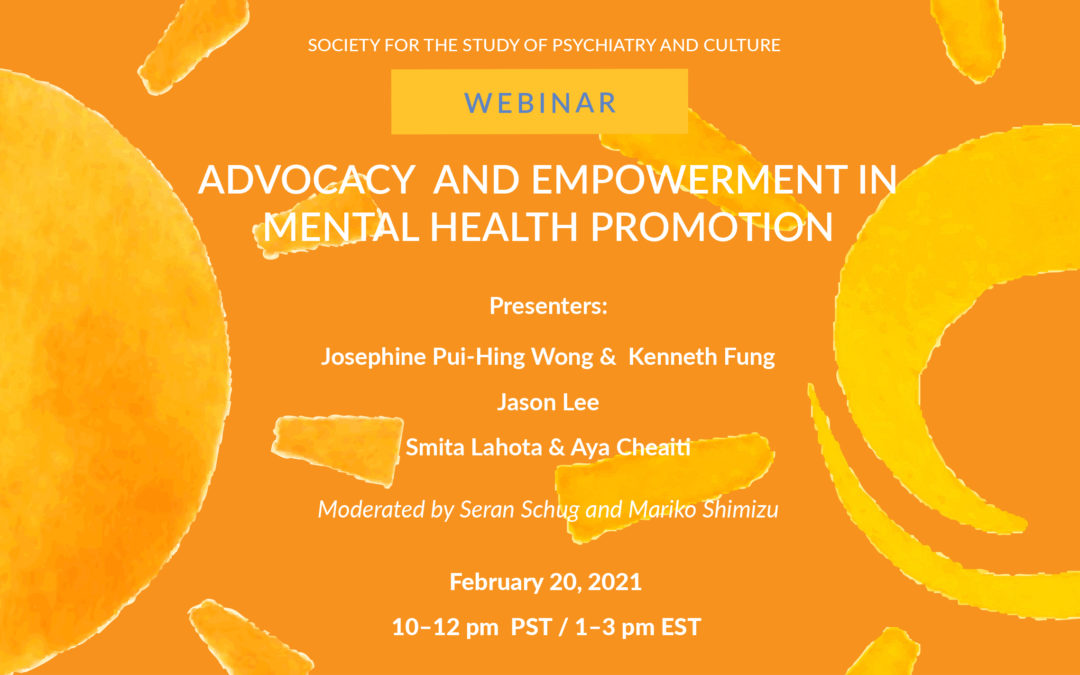 Join us for our next webinar Advocacy and Empowerment in Mental Health Promotion Feb 20, 2021 10-12pm PST / 1-3pm EST Register Now Zoom Registration Event Flyer Event Details Advocacy and Empowerment in Mental Health Promotion Josephine Pui-Hing Wong, BScN MScN PhD...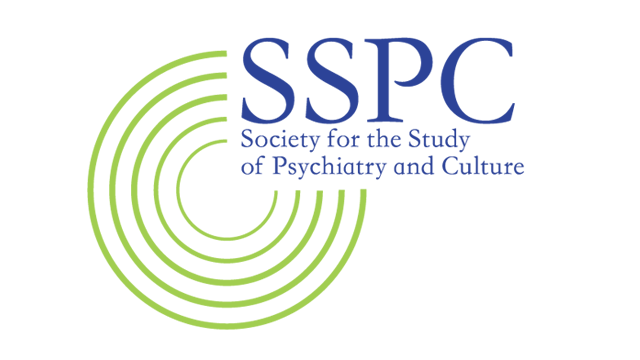 Call for Nominations for Officers and Board As usual, this winter we will be sending out a ballot for election of Officers and Board members. Because positions rotate on a three-year cycle, the positions of President-elect, Secretary and Treasurer are currently open...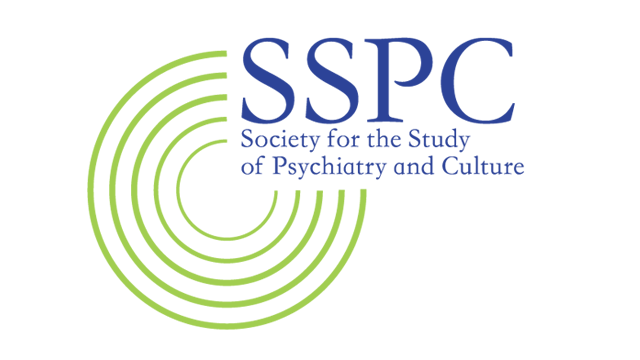 We would like to express our strong endorsement and support for the American Psychiatric Association statement linked below, condemning the violence, denoting the exposed inequities, and recognizing the events' traumatic impact on our collective mental well-being. We...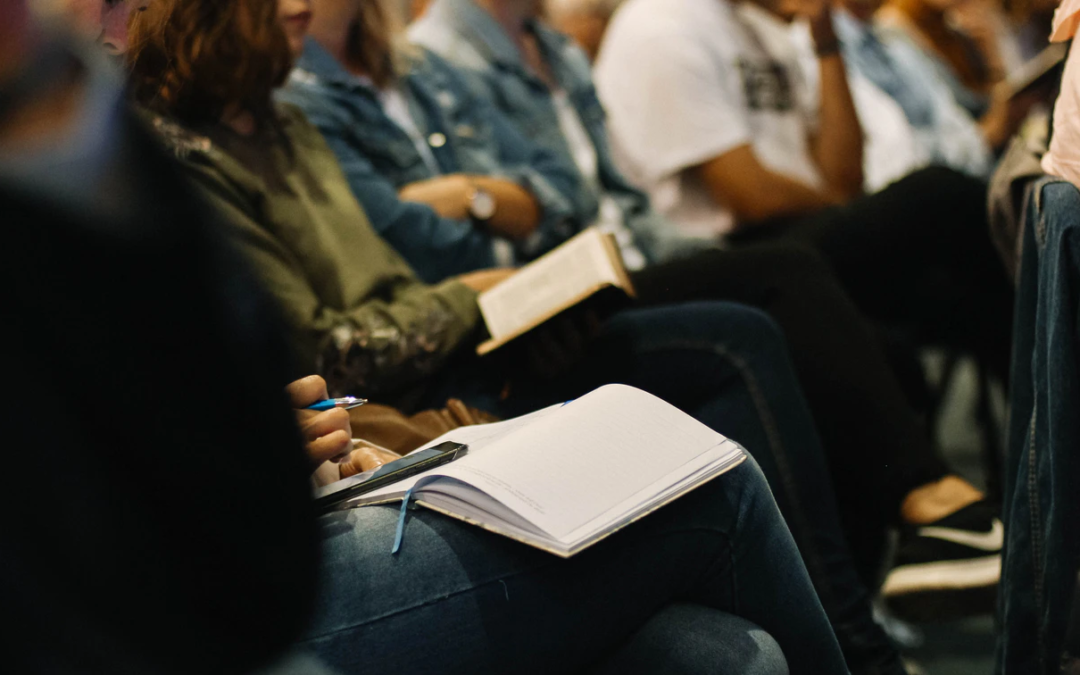 The Deadline has been extended for 2021 Call for Abstracts. Please submit by Friday, December 11. Abstract submission deadline is December 11, 2020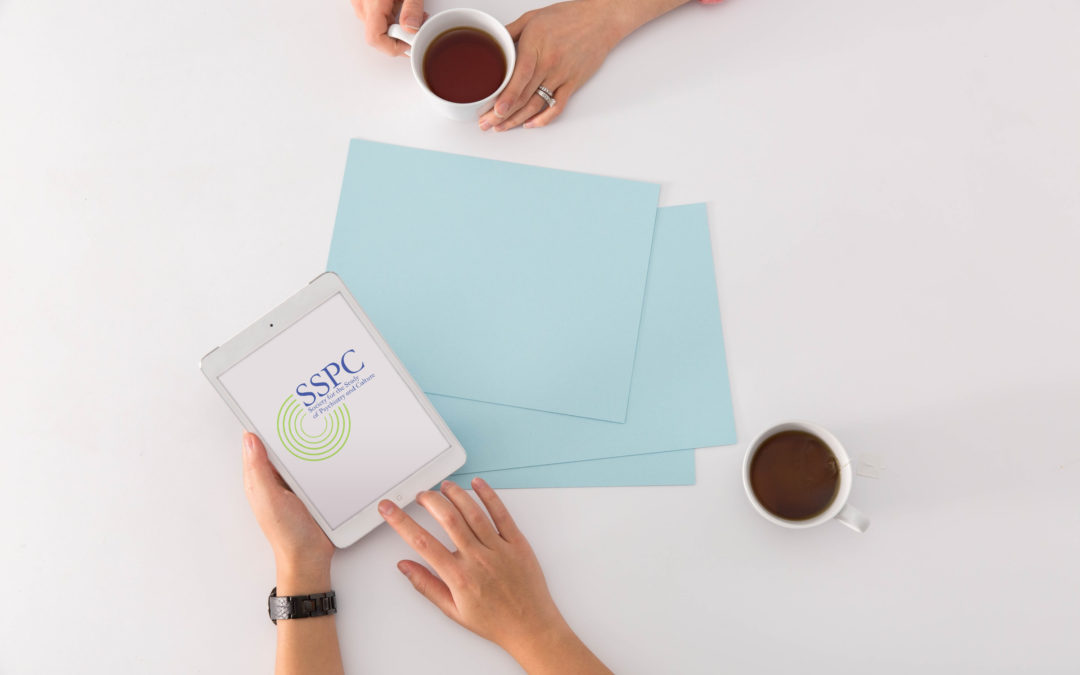 Please join us for a half day mini-conference focused on mentorship. This event includes this year's Work-in-Progress and Trainee Consultation sessions that are part of our annual meeting. We will also have a plenary roundtable focused on careers in cultural...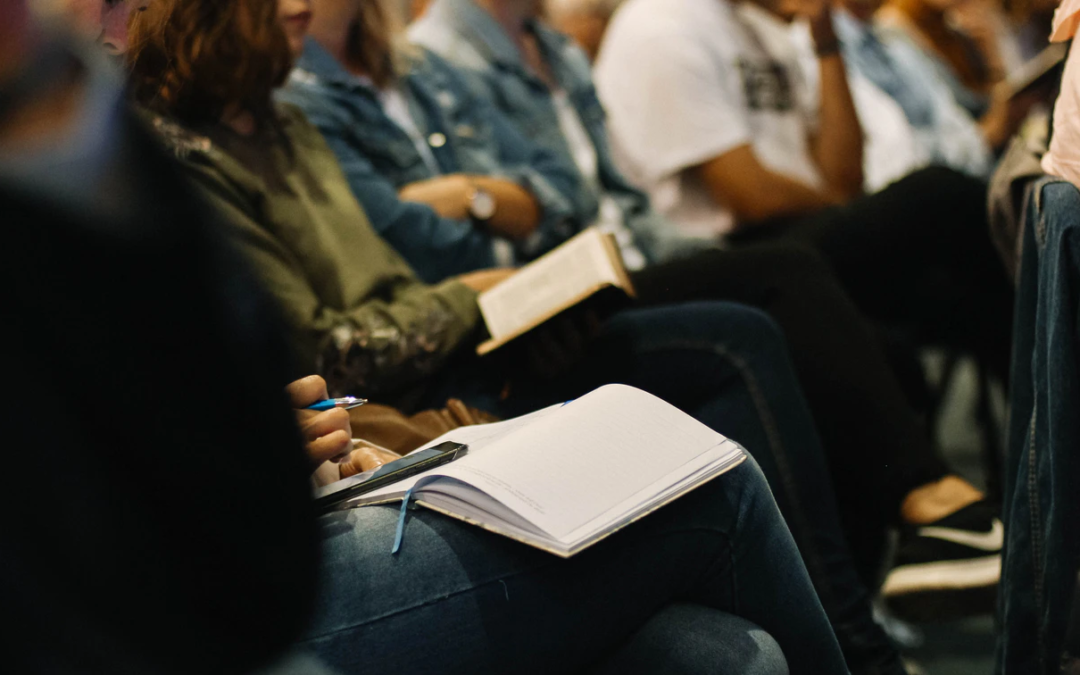 The 2021 Annual Meeting will extend the 2020 theme of Collaboration to include a specific orientation towards equity, diversity, and social justice in the context of the Covid-19 pandemic and enduring structural inequities that have been laid bare by the pandemic....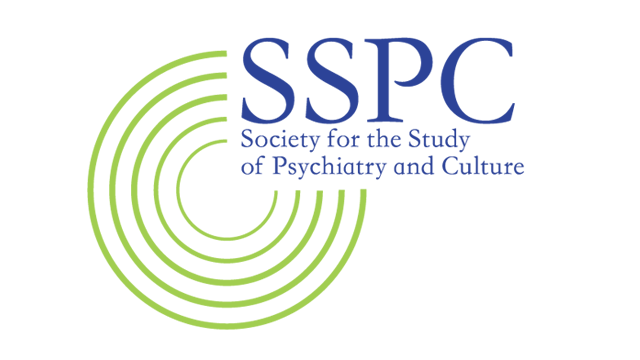 Dear Friends and Colleagues: It is with great sadness to inform you that Dr. Ronald Wintrob had passed away. Dr. Wintrob had been a seminal pioneer in cultural psychiatry and the founder of SSPC, serving as president for many years. We were all delighted that he...